Wedding exhibition & sale
2011-05-16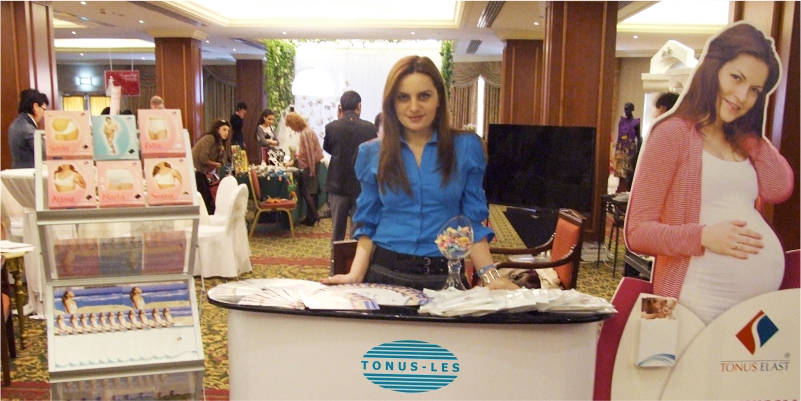 On the 14th and 15th of May, 2011 the hotel complex Armenia Marriott staged the annual "Wedding Exhibition & Sale", which took place at the Tigran Mets hall of Armenia Marriott Hotel.
"Tonus-Les" LLC took part in the exhibition presenting the product line of Latvian company "Tonus Elast", designed for pregnant women and nursing mothers.
This type of exhibitions gives an opportunity to both well-established companies in the Armenian market and ordinary people to present their services, innovations and advantageous offers.
At the exhibition the company "Tonus Elast" was also represented with its new production – underclothes for nursing mothers in "Fashion" style.
news-wedding-3 The new production was based on the following concept "To satisfy the needs of the women who have already appreciated the beauty of maternity".
"Tonus-Elast" – BEAUTIFUL MOTHER, HEALTHY BABY.