"Silverton" brand in nanotechnology forum
2018-10-25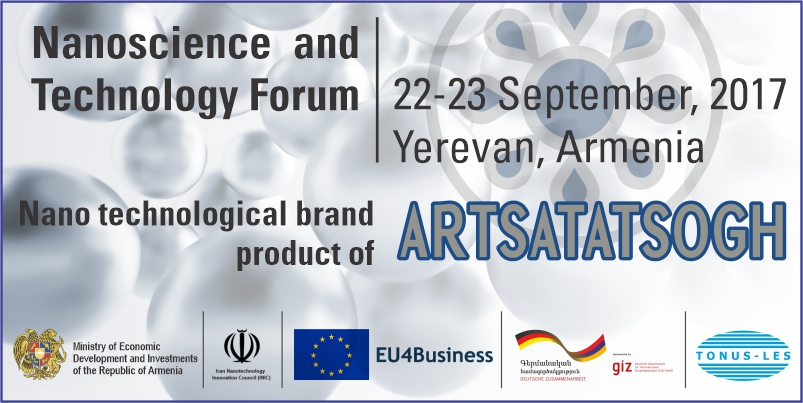 September 22-23, 2017, Yerevan, Ministry of Economy and Investments RA together with the Iranian Initiative Council of Nanotechnologies held Armenian-Iranian forum in the field of nanotechnology.
The forum was organized within the framework of the EU-funded "Support to SME Development in Armenia" (SMEDA) project with the help of German International Cooperation Company (GIZ).
On the second day of the forum the representative of "Tonus-Les" presented brand "Silverton" which is an antiseptic and antifungal agent containing silver nanoparticles.
At the end of the forum three memoranda were signed which testify that the forum was an excellent platform for establishing partnerships between the scientific-technological and business communities.
Memorandum was also signed between "Tonus-Les" and "Exir Nano Sina" companies.
The memorandum was signed by Mahmud Reza Jafar, director of "Exir Nano Sina" and Karina Gevorgyan, representative of "Tonus Les" company.