Happy June 1 with "Tonus-Les" company
2016-06-01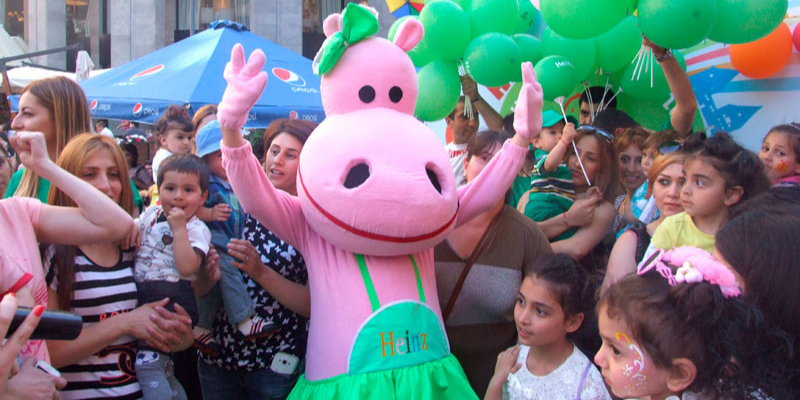 On Children's international day "Tonus-Les" company with "Heinz" brand took part in "City of dreams" expo-exhibition.
Happy hippo of "Heinz" brand gave balloons and presents to children at Victory park and at Northern Avenue.
A special contest was organized for babies and their mothers with "Heinz" hippo at Northern Avenue. The winners got special presents from "Heinz" company.
We are very happy to color children's day drawing smiles on their faces.