The meeting of the companies
2010-07-13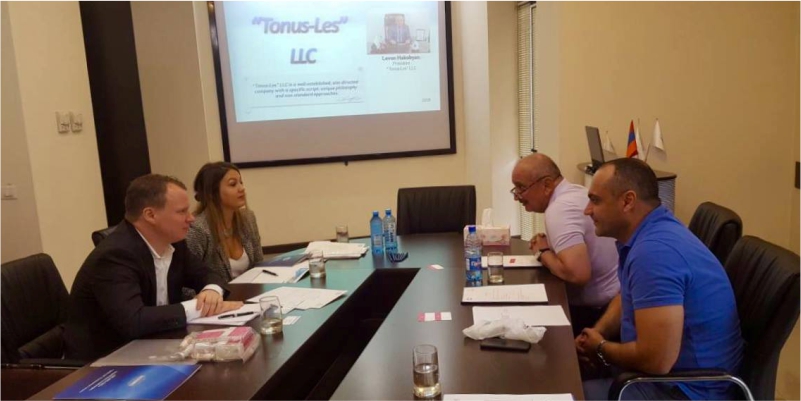 On the 21st of September, 2010 "Tonus-Les" LLC opened its hospitable doors for the meeting with Mr. Mark Hillmer, the representative of its five years partner "Troge Medical GmbH".
In Armenia "Tonus-Les" LLC is the exclusive representative of "Troge Medical GmbH" and, due to the long-term, successful and proper collaboration, the companies created reliable and close relations that give an opportunity to enhance the borders of the mutual cooperation for the future.

This big German company has a special business strategy. Being represented in more than 110 countries the company works only with one importing pharmaceutical company in each country.
For "Troge Medical GmbH" and "Tonus-Les" LLC in addition to business relations the human interrelations are highly appreciated, and the mutual confidence and flexibility favor the business development.
The purpose of the meeting was the enhancing of the business bounders, not being limited by the importing of medicines. The purpose is the production of the products that are in demand for the Armenian market by studying the opportunities, the experience of the German partner and the Armenian market.

"In this view", - as the president of "Tonus-Les" LLC Mr. Levon Hakobyan noted,- "the company "Troge Medical GmbH" is interesting for us. It is a trust partner and by putting into practice its long term experience and opportunities we can create qualitative products corresponding to European standards".