"The world of childhood" EXPO 2014
2014-06-20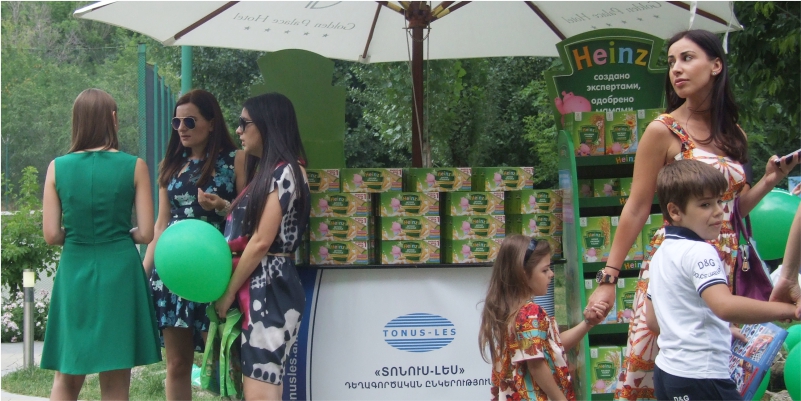 In the specialized exhibition complex "Yerevan Expo", from the 7th to the 9th June 2014 the company "LOGOS EXPO Center" organized eighth international specialized exhibition "The world of childhood EXPO 2014'', dedicated to the International Children's Day.
For three days, "Yerevan Expo" was immersed into festive atmosphere, where everybody could enjoy the wonderful world of childhood.
"The world of childhood EXPO 2014'' is a unique event of the year in our country.
More than 70 local and international companies participating in the exhibition, presented a variety of goods and services for children: clothes, shoes, toys, stationery and school supplies, food for babies, juices, sweets, ice cream, developing and educational games, studios, centers, educational manuals, books etc.
The event was attended by "Tonus-Les" LLC representing the brand Heinz. This event was a unique opportunity for parents and children, as well as for us once again to communicate with our customers and find new friends.