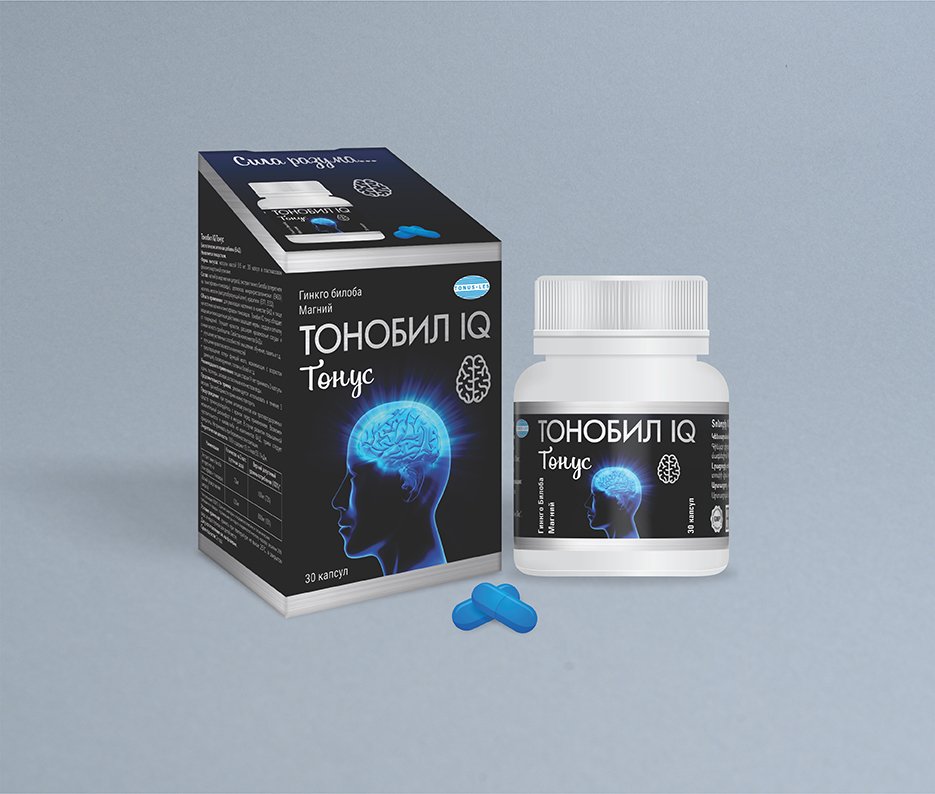 Tonobil IQ Tonus
Tonobil IQ tonus;extract of ginkgo biloba 100mg + magnesium 40mg
Power of mind
Food supplement
Composition: each capsule contains active ingredients: extract of ginkgo biloba 100mg and magnesium 40mg.
Excipients: microcrystalline cellulose, gelatin, food-dyes․
Application area: Tonobil IQ tonus has a strong antioxidant effect and protects the nerves, heart and retina from damage. Improves health of the heart, bones and blood vessels.
Supplement properties:
Improvement of mental functions: thinking, learning, memory etc.

Improvement of blood flow in the brain and limbs

Prevention of loss of brain functions caused by aging (dementia), dizziness, headache etc.
Instruction for use: adults and children over 14 years of age take 1 capsule 3 times a day after meals, with plenty of water.
Warnings: persons taking anticoagulant or anticonvulsant therapy should consult their physicians before use. A feeling of slight discomfort in the stomach is possible during the use of this supplement. If hypersensitivity to any of the dietary supplement components develops, it should be discontinued. Do not use during pregnancy and breastfeeding.
Active ingredients

Quantity in 3 capsules

(daily dose)

Tolerable upper intake

level (100%)

Exctract of ginkgo biloba (calculated as ginkgoflavone-glycosides)

72mg

100mg/(72%)

Magnesium (as magnesium citrate)

120mg

800mg/(15%)
Release form: capsules with a mass of 515 mg, 30 capsules in plastic bottle in a cardboard box.
Storage conditions: keep in dry space, at a temperature not exceeding 25°C in closed bottle, out of reach of children.
Shelf life: 2 years.
Produced by "Tonus-Les" LLC, Armenia.