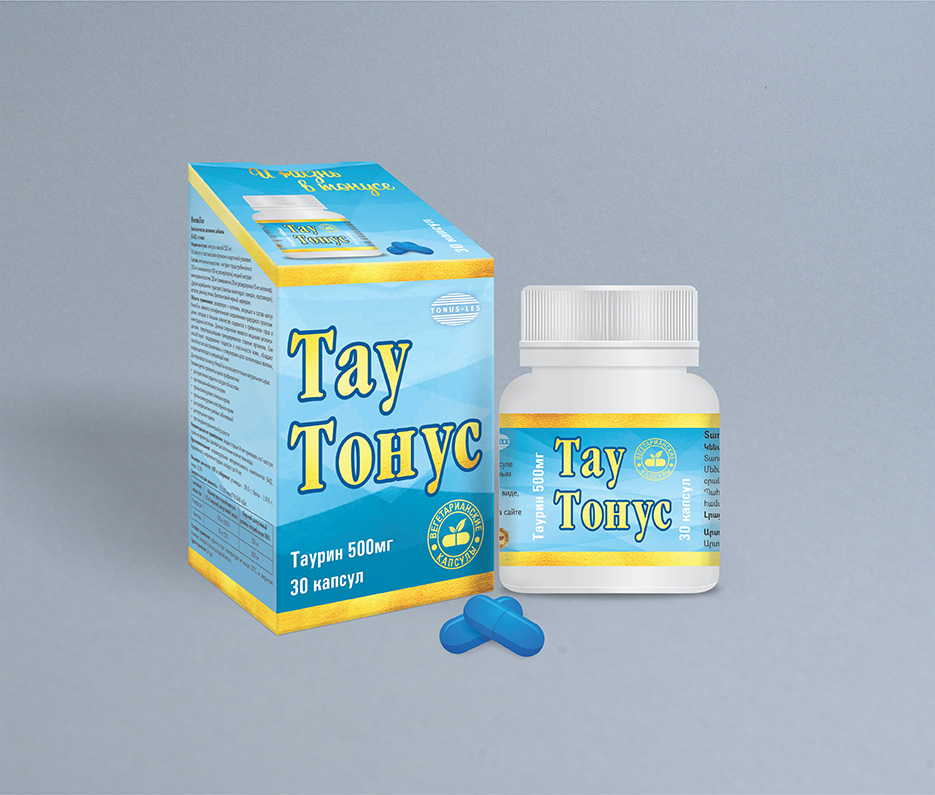 Tautonus
Tautonus capsules - 500 mg taurine
Life is in tonus




Food supplement
Composition: 1 capsule contains - active substance - taurine 500mg.
Other Ingredients: Hypromellose, Carrageenan, Titanium Dioxide.
Application area: Taurine is a natural amino acid that:


• helps to improve energy processes in the body




• helps to protect the liver from fatty degeneration, plays an important role in the formation of bile




• protects the retina from degenerative damage, contributes to the maintenance of normal visual function




• helps to prevent the development of diabetic angiopathy, normalizes blood sugar levels




• reduces the risk of spasm of blood vessels, helps to regulate blood pressure




• regulates the metabolism of carbohydrates and fats, water-salt metabolism, intracellular distribution of calcium

Active substances
Quantity in 1 capsule (% of the tolerable upper intake level)
Tolerable upper intake level (100%)

Taurine

500

mg

(41,67%)

1200

mg
Instruction for use: adults and children over 14 years of age take 1 capsule 2 times a day 30 minutes before meals with plenty of water.
Warnings: Tautonus is well tolerated, however, if hypersensitivity to any of the dietary supplement components develops, it should be discontinued. During pregnancy and lactation, take only as directed by a doctor.
Nutritional value - 100g contains: 227.052 kcal / 949.985 kJ; carbohydrates - 0.00 g; proteins - 56.763 g; fat - 0.00 g.
Release form: 30 capsules in a plastic bottle in a cardboard box.
Storage conditions: keep at a temperature not exceeding 25°C in closed bottle, out of reach of children.
Shelf life: 2 years.
Produced by "Tonus-Les" LLC.