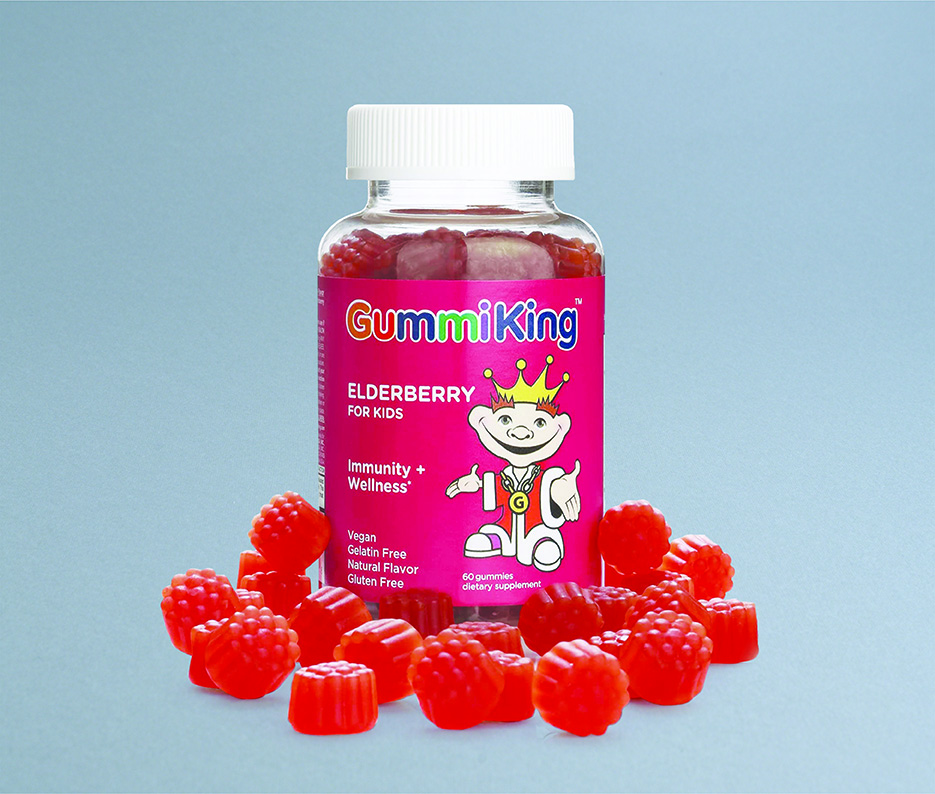 Gummi King Elderberry + vitamin C and zinc
Strong immunity!
Composition: (for 1 gummy): extract of elderberry 50mg, vitamin C (ascorbic acid)-45mg, zinc- 3,75mg.
Properties: black elderberry extract helps to strengthen the immune system. Vitamin C (ascorbic acid) reduces the permeability of the vascular walls, increases the body's resistance against infections. Zinc is involved in cell proliferation and protein synthesis, also increasing the immune response.
Indications: for children for prevention of the common cold and sore throat; to enhance immunity and ensure normal growth.
Advantages:
• Certified vegan product
• Mouth-watering raspberry flavor
• Attractive appearance and color for children
• Based on all-natural healthy fruit derivative pectin instead of using gelatin
• Contains organic tapioca syrup
• No preservatives, artificial colors, flavors
• Made in USA by FDA (U.S. Food and Drug Administration) standards
Recommended daily use: As a dietary supplement, adults and children 3 years of age and older, chew 1 gummi daily.
Packing: 60 gummies in a transparent plastic bottle.
Storage: store in a cool, dry place out of the reach of children. Do not use if inner sealing membrane is broken or missing.
Expiration date: 2 years.
Produced specifically for Zanon Vitamek USA.
Importer: "Tonus-Les" LLC, RA, Yerevan, Yervand Kochar 1.