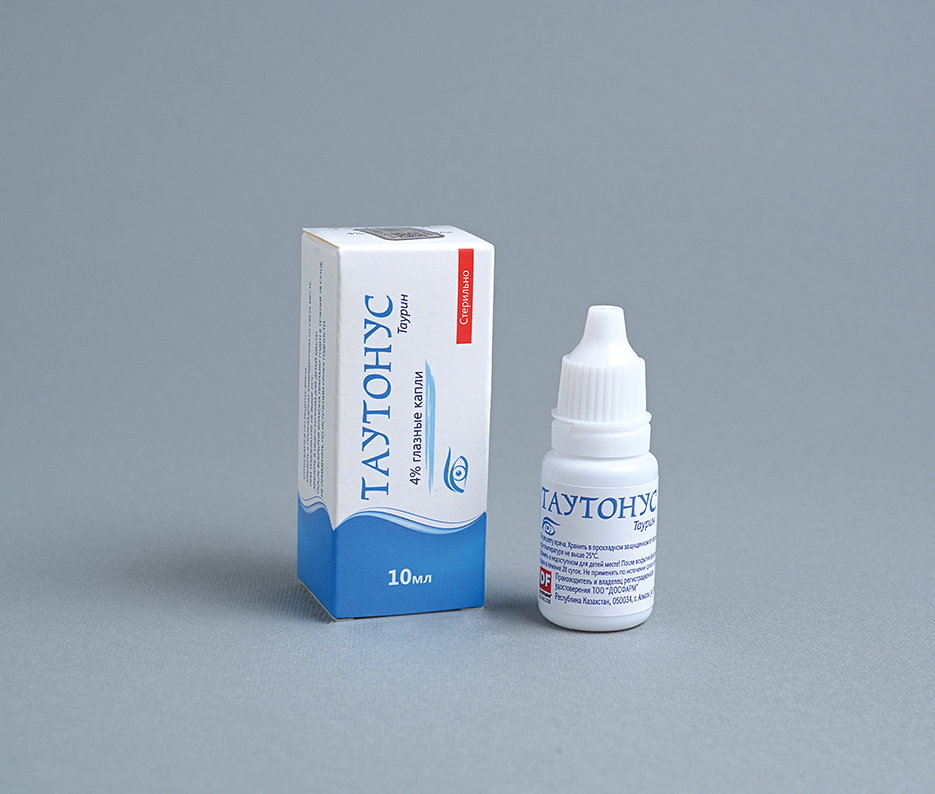 Tautonus - taurine 4%
LOOK AT THE FUTURE WITH HEALTHY EYES
Composition. taurine 4%.
Taurine functions:
Taurine is one of the main components of the retina.
Acts as an antioxidant and cytoprotector.
Promotes regeneration and minimizes light damage to the retina.
Is essential for the development of photoreceptors.
Retains functionality of ganglion cells.
Inhibits the secretion of inflammatory cytokines (interleukin-6 , interleukin-8).
It is proved that in case of cataract, taurine [TAUTONUS] contributes to maintaining the structure of the lens proteins, preventing it from clouding.
There are numerous data showing a protective role of taurine [TAUTONUS] in diabetic retinopathy.
The combination of TAUTONUS eye drops with TAUTONUS tablets can increase the supply of eye tissue taurine, providing an additive effect.
Indications:
Degenerative retinal lesions (retinopathies).
Injuries and degenerative diseases of the cornea.
Cataract (senile, diabetic, traumatic, and radiation).
Glaucoma (open-angle).
Recommended daily use:
Cataract: 1-2 drops in each eye 2-4 times a day, for 3 months. Courses are repeated at monthly intervals.
Corneal injuries and dystrophy: 1-2 drops in each eye 2-4 times a day for 1 month.
Open-angle glaucoma: 1-2 drops in each eye twice a day.
Contraindications:
Hypersensitivity to any component.
Age below 18 years (due to lack of enough experience in children).
Packing: Eye drops in a 10ml vial-dropper.
Sales terms: By prescription.
Storage: Store in a dark place, at temperature below 25°C. Keep out of reach of children.
Shelf life: 3 years. Opened vial can be used for 28 days.
Manufacturer: Dosfarm, Kazakhstan.
The trademark TAUTONUS belongs to "Tonus-Les" LTD.
See also: http://www.dosfarm.kz