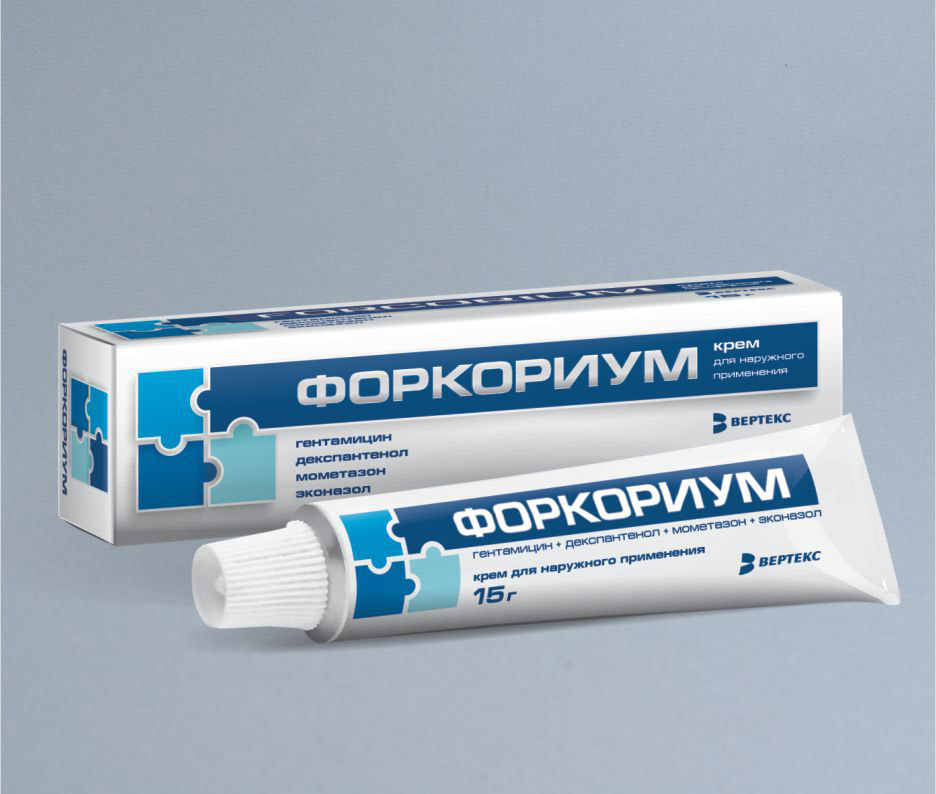 Forcorium
Forcorium
More than a treatment
Combined corticosteroid for topical use
Composition: in 1g of cream – mometasone - 0.5mg; gentamicin - 1mg; dexpanthenol - 50mg; econazole - 10mg.
Indications:
• dermatosis with concomitant bacterial and mycotic infection,
• atopic dermatitis, allergic dermatitis,
• eczema,
• dermatomycosis,
• chronic lichen.
Administration and dosage:
For external use only. For adults, apply a thin layer to the affected areas of the skin, 2 times a day.
The duration of treatment is individual.
Contraindications: hypersensitivity to active substances or to any of the components of the medicine; skin post-vaccination reactions; cutaneous tuberculosis; skin manifestations of syphilis; chicken pox; herpes; application in the field of open wounds, ulcers; rosacea; perioral dermatitis; skin atrophy, perianal and genital itching; breastfeeding period; children under 18 years of age (efficacy and safety not confirmed).
Packing: cream 15g, in an aluminum tube and a cardboard box along with a leaflet.
Storage: store at a temperature not exceeding 25 °C, out of the reach of children.
Produced by: "Werteks", RF.