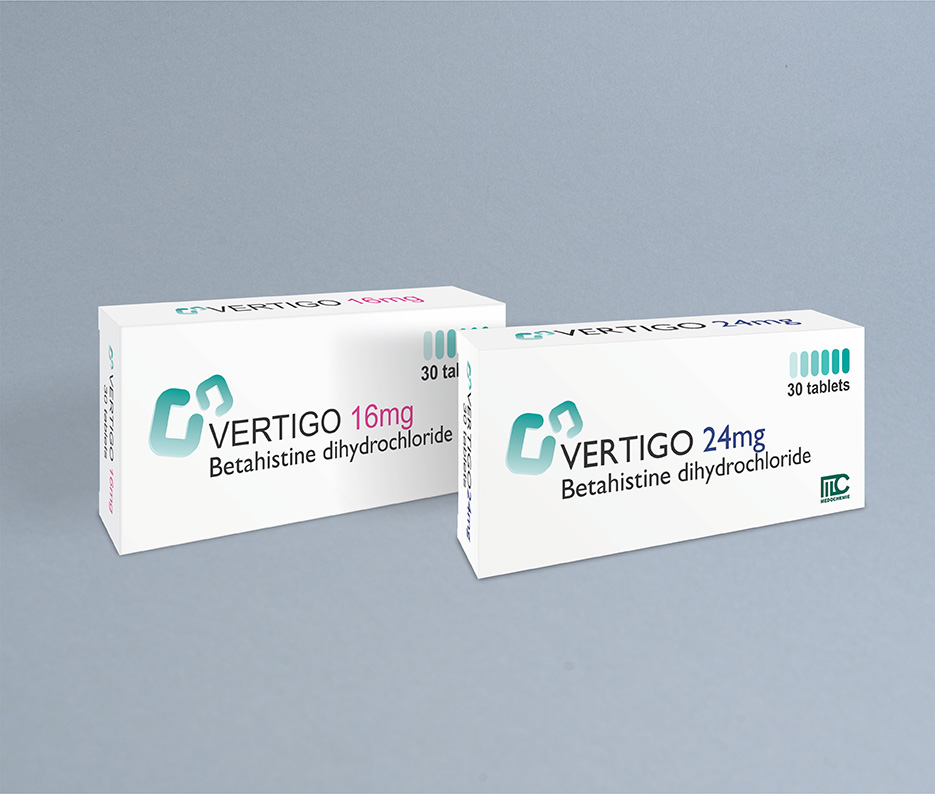 Vertigo
Vertigo
Composition: betahistine dihydrochloride 16mg and 24mg
Pharmacotherapeutic group: antivertigo preparations.
Indications:
Symptomatic treatment of Meniere's disease

Symptomatic treatment of vestibular vertigo
Administration and dosage:
The dosage is selected individually.
Adults
16 mg tablets - ½-1 tablet, 3 times daily
24 mg tablets – 1 tablet, 2 times daily
Contraindications: hypersensitivity to betahistine hydrochloride or to any of the excipients, pheochromocytoma.
Packing: 10 tablets of 16mg or 24mg in a blister, 3 blisters in a cardboard box along with a leaflet.
Storage: store at a temperature not exceeding 25°C, out of the reach of children.
Produced by: "Medochemie", Cyprus
See also: http://www.medochemie.com/