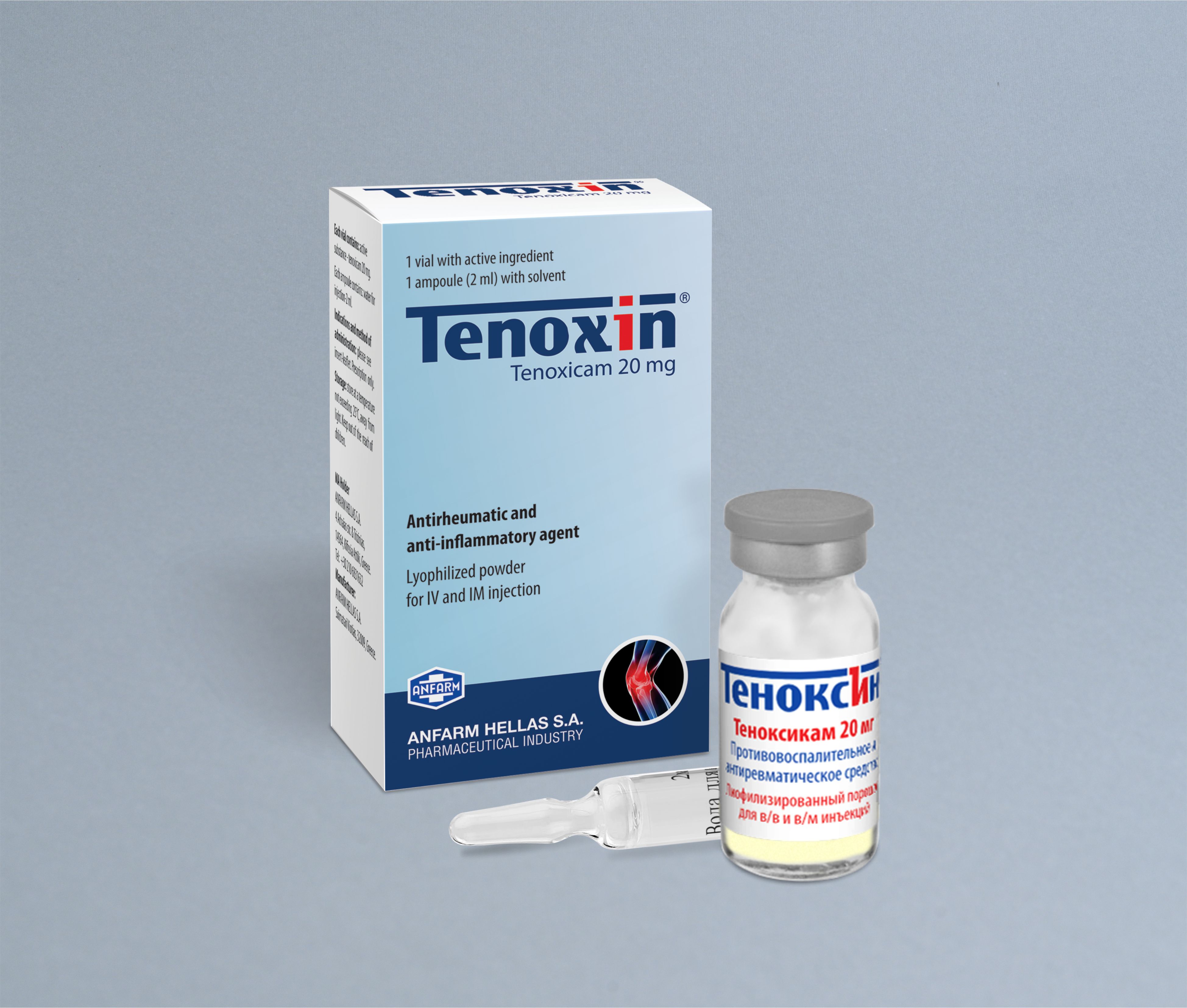 Tenoxin
Tenoxin
Pain syndrome is vincible!
Take by physician's prescription
Composition: in 1 vial – Tenoxicam 20mg, solvent- water for injections.
Pharmacotherapeutic group: antiinflammatory and antirheumatic products, non-steroids.
Indications: is indicated for the relief of pain and inflammation in:
• osteoarthritis
• rheumatoid arthritis.
• short-term management of acute musculoskeletal disorders including sprains and other soft-tissue injuries.
It is also can be used for the short-term treatment of a number of pathological conditions, in cases where oral pills are not possible to use.
Administration and dosage: According to a doctor prescription. One vial of 20 mg once a day I/V or I/M. Use for 1-2 days initially to be continued with the oral form, with administration at the same time each day. There are insufficient data to make a recommendation for administration of this medicine to children.
Contraindications: Hypersensitivity to tenoxicam (and other NSAIDs) or to any of the excipients. Ulcers of the gastrointestinal tract in the acute phase or in anamnesis, gastritis, gastrointestinal bleeding. Severe heart, kidney and/or liver failure. Pregnancy - last trimester.
Packing: 1 vial and 1 ampoule of solvent in carton box along with insert-leaflet.
Storage: Store at temperature below 25˚C. Protect from light. Apply solution immediately after preparation.
Produced by: "Anfarm", Greece.
See also: https://anfarm.com/en/