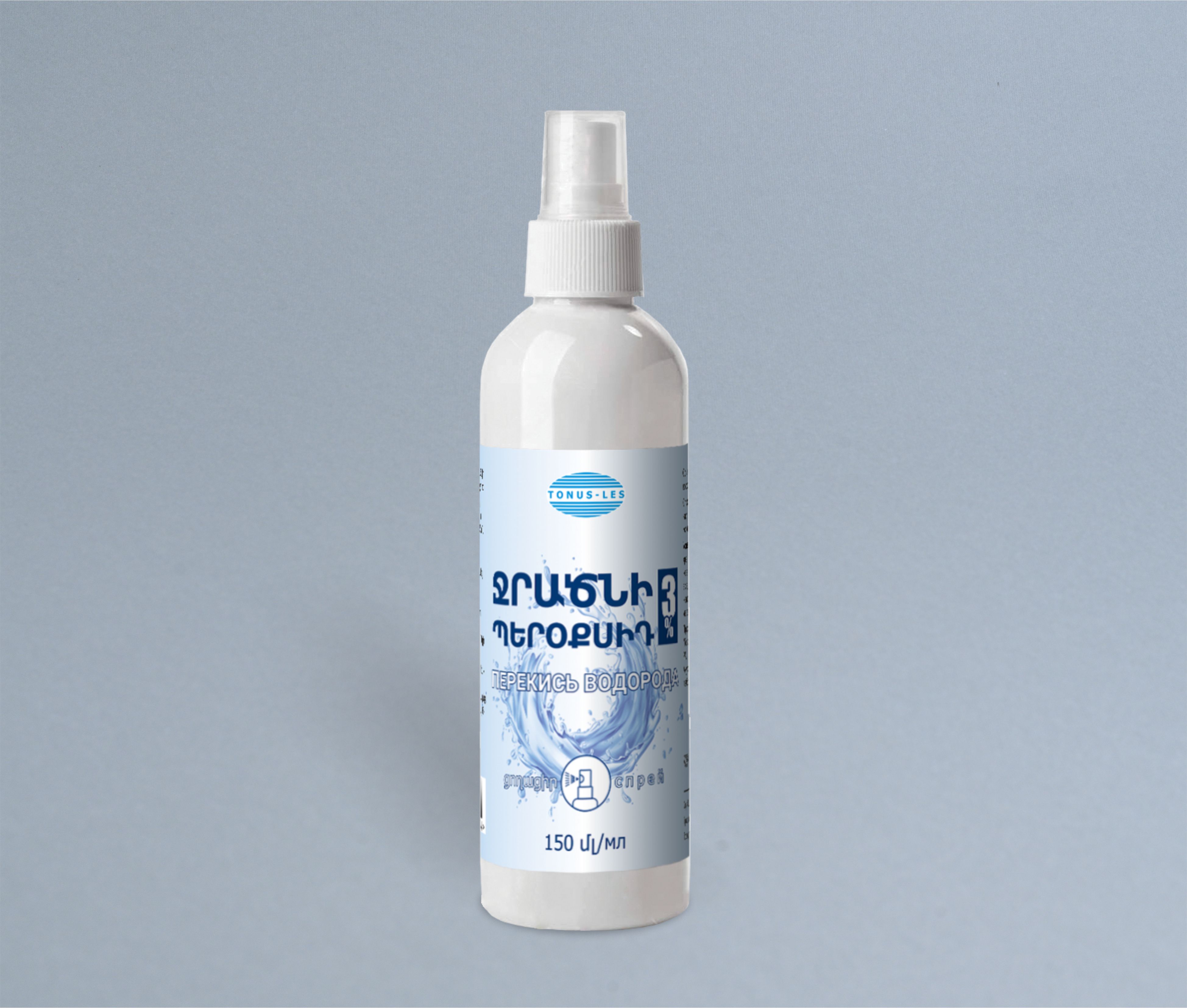 Hydrogen peroxide 3%
Hydrogen peroxide 3%
Antiseptic for external use
Properties and application: product has a disinfecting and deodorizing effect. It is used externally for inflammatory processes of the mucous membranes and purulent wounds.
Storage: store at a temperature of 15-30°С, protected from light place and out of reach of children.
Packing: 150ml plastic bottle with a sprayer.
Produced by: "Tonus-Les", Armenia.