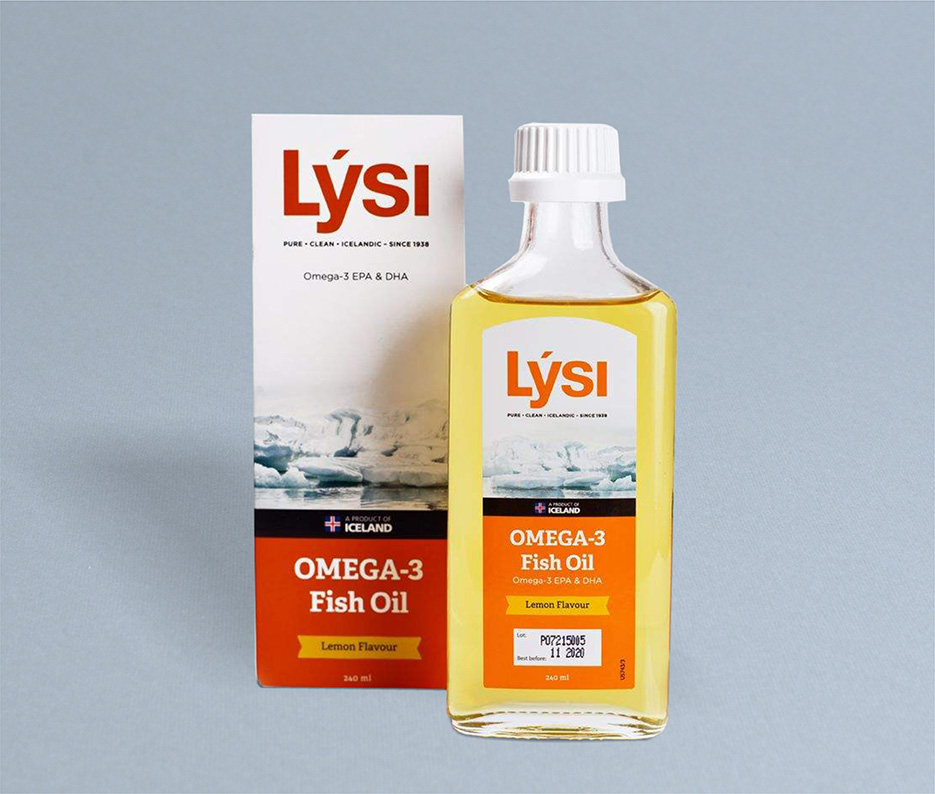 Lysi Omega-3 Fish oil with lemon flavor
Food supplement
Composition: in 5ml (1 teaspoon) - fish oil from wild marine fish (omega-3 fatty acids –1560mg of which, EPA-745mg / DHA-490mg), natural lemon flavor.
Scope: recommended as a biologically active food supplement - an additional source of Omega-3 polyunsaturated fatty acids.
Recommendations for use: for adults, 1 teaspoon (5 ml) 1 time per day with meals.
Duration of use is 2 months. Then the technique can be repeated.
It is recommended to consult a doctor before use.
For pregnant and lactating women, take it on the recommendation and under the supervision of a physician.
Contraindications: individual intolerance to the components of the product.
Nutritional and energy value: nutritional value in 5 ml: proteins - 0g, carbohydrates - 0g, fats - 4.6 g. 172 KJ / 42 Kcal
Storage conditions: in a dry place, protected from direct sunlight and out of reach of children, at a temperature not exceeding 25 ° C.
Expiration date: 3 years.
Release form: liquid in a glass bottle 240 ml, in a cardboard box.
Manufacturer: "Lysi HF", Iceland