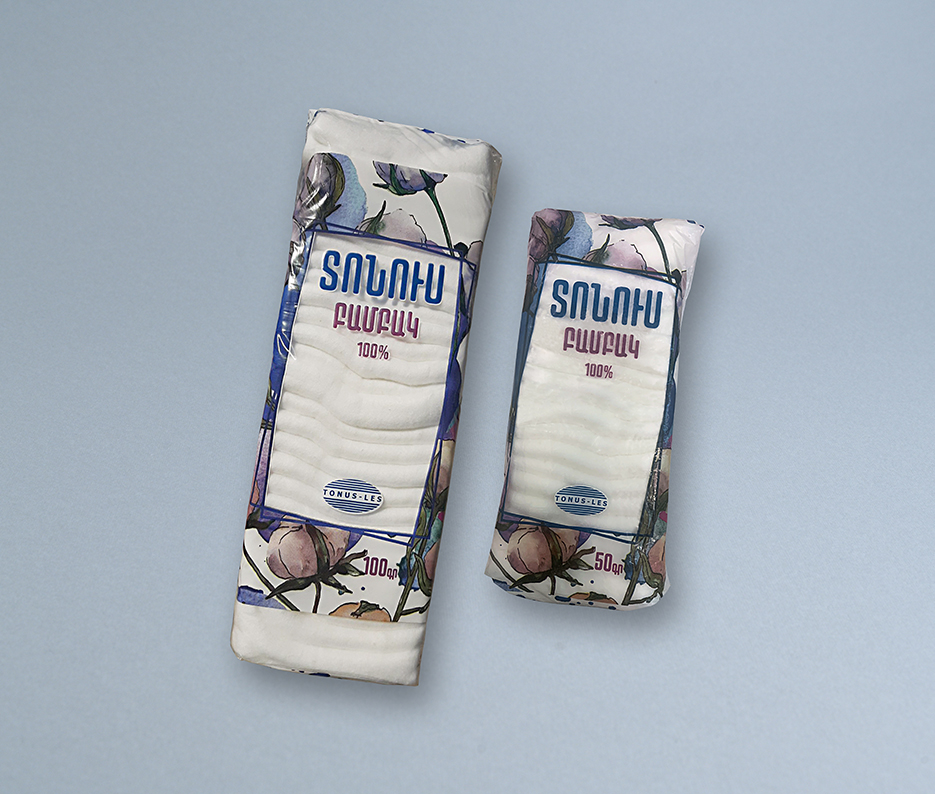 COTTON MEDICAL HYGIENIC "Tonus-Les"
COTTON MEDICAL HYGIENIC "Tonus-Les" (unsterile, "Zig-Zag") - 100% cotton.
Bleached without using chlorine.
Prescription and description: cotton contains soft clean hydrophilic cotton fibers of high quality. It is intended for medical needs and daily hygiene for children and adults. lt provides maximum blotting and cleansing effect. lt suits for any type of skin and does not have contra-indications. Cotton "Zig-Zag" as opposed to roll isn't compressed but it is comfortably placed zigzag which allows to cut the necessary quantity from the cotton ribbon not touching the rest part which is in the packet.
Don't use it in case of surgery. Don't put it on wounds.
Max. 50gr ± 4.5gr.
Date of expiry: 5 years.
Keep in dry place.
Produced by: "Tonus-Les" LLC, Armenia.