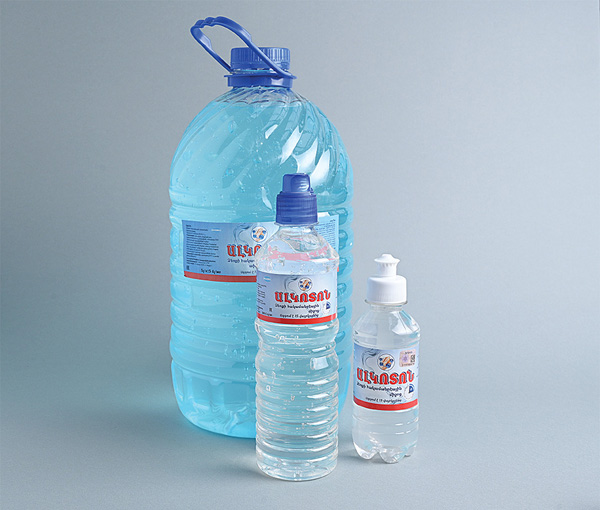 Alcoton - Ethanol
Antimicrobial hand sanitizer.
With menthol flavor.
Kills 99.99% of germs.

Effect develops in 15 seconds.

Disinfects and softens hands.
Composition: еthyl alcohol, purified water, carbomer,triethanolamine, propylene glycol, flavor.
For external use only.
Apply a sufficient amount to the entire surface of the hands until completely dry. No need to rinse with water and wipe
off with tissues. Leaves no residue
Designed for multiple use.
Storage: store at a temperature not exceeding 300C.
Manufacturer: LLC "Tonus-Les".