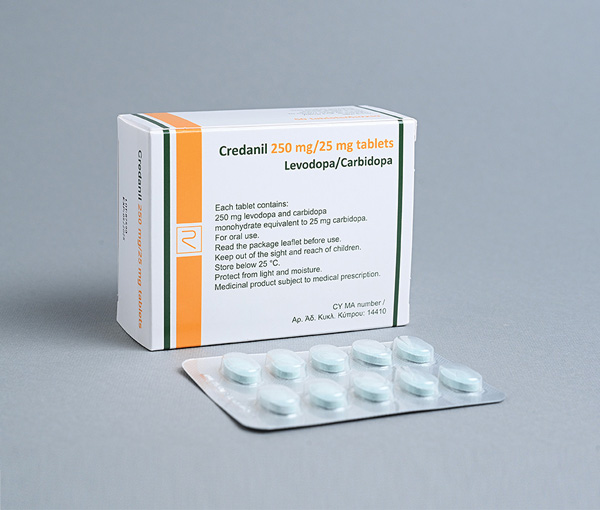 Kredanil - carbidopa 25 mg/levodopa 250 mg
Take only by physician's prescription!
Composition: in 1 tablet – carbidopa 25 mg/ levodopa 250 mg
Pharmacotherapeutic group: antiparkinson agent.
Indications:
Parkinson's disease and syndrome.
Administration and dosage: for oral administration. Dose is selected individually.
Contraindications: hypersensitivity to the components of medicine, angle-closure glaucoma, melanoma, psychoses, concomitant administration of the MAO inhibitors.
Storage: store below 25°C, protected from light and moisture, keep out of reach of children.
Packing: 50 tablets in a blister, in a cardboard box along with insert-leaflet.
Produced by: "Remedica", Cyprus
See also: http://www.remedica.eu